线上讲座Online Lectures – 吴中伟教授 Prof. WU Zhongwei, 复旦大学 Fudan University
Feb 25, 9:00 AM

-

10:30 AM
汉语语法教学的语用视角 – Teaching Chinese on the Principle of Practical Communication
讲座要点 Key points of the lecture
语用是汉语语法教学的重要视角之一。讲座将结合初级阶段一些重要的语法教学点,如"主谓谓语句"、情态补语、"是……的"句、"了"和"过"的用法等,分别从汉语的主题-述题结构、信息结构、语篇表达功能等三个方面讨论语用视角在汉语教材编写和课堂教学中的应用,并将简单论及汉语语法体系和典型教学语境设计等理论问题。
Practical communication is one of the most important perspectives of teaching Chinese grammar. In this seminar, with the help of some fundamental grammar points, such as "subject-predicate as predicate", modal complements, "是…的 construction", usage of "了" and "过" etc., we will discuss the application of practical communication in both teaching and textbook design from the aspects of topic-comment construction, information structure and discourse function. We will also slightly touch on some theoretical issues, such as the Chinese grammar system and the design of typical teaching contexts.
主讲人简介 About the Lecturer
吴中伟,复旦大学教授,复旦大学国际文化交流学院前院长、世界汉语教学学会理事,新加坡教育部中学华文教材(2011版)编写组顾问。致力于对外汉语教材的编写和教学法的研究,在《语言教学与研究》、《世界汉语教学》、《汉语学习》等刊物发表学科相关论文超过50篇,出版专著《现代汉语句子的主题研究》、《怎样教语法——语法教学理论与实践》、《对外汉语任务型教学》(合作)、及多部本科教材、研究生教材、汉语教材《当代中文》和汉语辅导读物等。
Prof. Wu is  a  professor at  Fudan University,  former  Dean  of   International  Cultural Exchange School at Fudan University, member of the International Society for Chinese Language Teaching, and editing advisor for Chinese textbooks for secondary schools (2011 edition) by the Ministry of Education of Singapore. He has published over 50 academic papers as well as monographs "Themes of  Modern Chinese Sentences", "How to Teach Grammar—Theory and Practice of Grammar Teaching", "Task Based Teaching Chinese as a Foreign Language" (co-authored). He has also compiled several textbooks and tutorials, including the Chinese textbook "Contemporary Chinese", Chinese tutoring books, etc.
讲座时间和方式  Link to the event

Zoom Link: https://us06web.zoom.us/j/81564277513
Meeting-ID:  815 6427 7513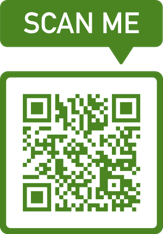 讲座将用中文进行 This lecture will be held in Chinese.
Related Events